Project Blue is a tribute to the blue expanse of the Meditteranean Sea, and reflects the never-ending possibilities that stand before those who dare to dream. Amazing sunrises and sunsets, the whisper of the waves and the panoramic view are just some of the unique experiences the project has to offer, gaining its personality from its location: minutes walk from the water of "Hof Hatzuk" in North Tel Aviv, and around the corner from entertainment, culinary and cultural centers.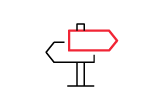 Location: Weitzman 2, Tel Aviv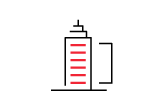 Number of floors: 13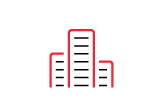 300 apartments in 6 buildings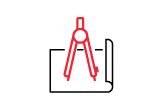 Architect: Ilan Fivko
This inspiring project was planned by architect Ilan Fivko exclusively for Canada Israel, adding his unique and special interpretation to the various spaces. The baseline for the project was the desire to connect to the natural surroundings and first and foremost to allow the blue spaces and the open air to enter the building. To allow for this, the architect planned large openings and high ceilings, with the walls serving as windows inviting in the natural air and the feeling of vacation, to become one of everyday life.
The Blue complex is an isolated private space, situated on the coast, consisting of 6 round luxury buildings working in harmony and including 300 varied apartments. The space surrounding the buildings was planned as a charming garden, including deck trails, ecological pools, sittings areas and well-kept grassy spaces. The occupants enjoy a magnificent a spacious lobby, a country club including an indoor swimming pool, spa, underground parking and security services.