Over the years, Herzilya Pituach has turned in to the center of Israeli hi-tech, drawing in dozens of leading organizations, companies and technology firms in Israel and throughout the world. The lively area attracts tens of thousands of workers every day who enjoy easy accessibility to major transportation hubs together with recreation, culinary and commercial options both day and night.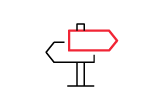 Location: Hahoshlim, Herzilya Pituach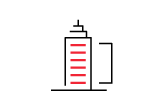 Number of floors: 8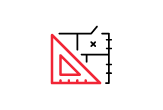 Plot: Approximately 16,000 square meters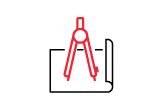 Architect: Professor Moshe Tzur
In this architectural creation, architect Professor Moshe Tzur has expressed his unique interpretation of the concept of "multi-dimensional space", translated into a one-of-a-kind impressive center, against the urban view of Herzliya Pituach.
Israel Canada Group, known as one of the leading companies in its ability to identify real estate opportunities and demand, has built Sea View 2 in the heart of the energetic complex, a continuation of the boutique buildings, Sea View The building has turned into a local symbol, facing entirely to the west, in which the shapes, porches and lines boost extraordinary aesthetics.
Sea View 2 was populated successfully in 2016