Herzilya Pituach is considered one of the strongholds of the Israeli hi-tech industry, where the headquarters of breakthrough technology companies are located alongside leading international companies. The industrial area of Herzilya Pituach, located next to the coast, is one of the most developed in Israel including restaurants, coffee shops, hotels, commercial centers and entertainment and leisure facilities operating day and night.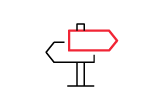 Location: Hamenufim 2, Herzilya Pituach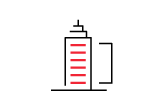 Number of floors: 8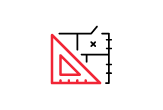 Plot: Approximately 16,000 square meters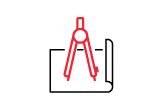 Architect: Yashar Architects
The groundbreaking architectural planning of Yashar Architects, is based on green building principles and includes isolated walls and ecological pools.
The project's architects meticulously planned the various elements required to create a comfortable and efficient work environment, including 2 underground parking floors, rest and relaxation areas and commercial areas located on the ground floor.
In the center of the highly desired center, Israel Canada has built 2 boutique buildings containing 8 floors each, housing firms, companies and prominent organizations.
The unique office buildings draw inspiration from the view of the sea, providing natural light, air and an atmosphere that influences the work environment positively