Tel Aviv, the metropolitan center of culture, business, leisure, culture and cuisine in Israel, is changing its ways, opening up and developing with each year that passes. As a trade, communications, business, employment and technology center, Tel Aviv hosts the largest workforce in Israel including hundreds of thousands of people arriving within its borders every day. Israel Canada's Midtown Work is a luxurious and impressive skyscraper, that has become a central icon in the city's business center, as a central part of the groundbreaking mixed-use development the company has built.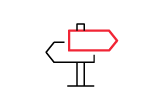 Location: Menachem Begin 144, Tel Aviv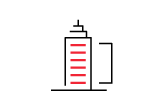 Number of floors: 50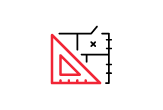 Plot: 75,000 square meters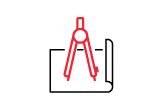 Architect: Professor Moshe Tzur
The building climbs to 197 meters tall and includes 50 floors, planned by Professor Moshe Tzur in a modern style and offers its workers a rare mix of offices in various sizes, modular work spaces and a developed commercial area. The inspirational skyscraper is in a winning location: between the train lines and light rail, next to the major transportation hubs and walking distance from courthouses, the Diamond District and major commercial centers. Midtown Work is a groundbreaking mixed-use development, completing the mosaic of urban life, including the residential building of Midtown, a recreation and commercial center, community areas including day care centers, a central square and sports hall.