As part of the trend that Israel Canada is leading to identify opportunities and fulfill their ultimate potential, the company has chosen to create the Da Vinci Office Building, a highly-desired boutique project enjoying all of the advantages that the surroundings have to offer.The office building was planned by the Avner Yashar architecture firm and includes 8 floors including a wide mix of work and office spaces. The middle of the space features a patio, attracting workers needing a break, to meet with others or a calm space.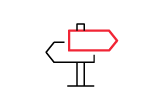 Location: Kaplan Street on the corner of Leonardo Da Vinci, Tel Aviv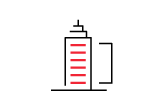 Number of floors: 8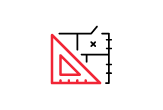 Plot: 35,000 square meters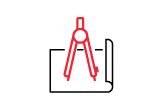 Architect: Avner Yashar
The location of the project is one of the biggest advantages that it has: on the central veins of the transportation network and train lines, next to the business and commercial centers Sarona and Azrieli, walking distance from the hottest streets including Dizengoff and Rothshild and close to cultural centers such as Habima, the Camary, the Tel Aviv Museum and the Opera House. The Da Vanci office building is part of the "mixed-use development" trend, led by the Israel Canada Group, including residential buildings, commercial spaces and entertainment centers, restaurants and coffee shops.