W Prime, the third building in Israel Canada's luxury building series in Park Tzameret, was planned, built and designed especially for those who don't want to compromise on the highest quality of life possible. Every detail in luxury tower was planned to provide residents with the ultimate living experience, starting with selecting the location, the magnificent infrastructure and the detailed design of each apartment down to the last detail.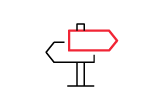 Location: Nissim Aloni 4 Tel Aviv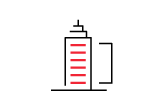 Number of floors: 46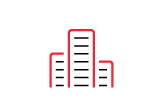 Number of apartments: 164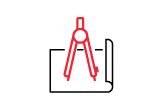 Architect: Avner Yashar
For the outside observer, the tower is a one-of-a-kind architectural structure, providing a breathtaking viewing experience, and those located inside of it enjoy a view of the skyline and energetic central Tel Aviv.The elegant apartments are spacious and large, surrounded on all sides by glass walls and high ceilings, allowing natural light to enter, providing the feelings of freedom, openness and creativity. The leading architecture firm "Yashar Architects" planned the impressive public spaces and the design of the apartments keeping in mind the ultimate utilization of all spaces while using exceptional accessories. The tower is 46 floors high and hosts a range of apartments including 2,3 and 4 bedrooms alongside duplexes and penthouses. The well-kept spa, fully-equipped fitness center, swimming pool, concierge service and security, give the residents isolated luxuries, individual and intimate, in the heart of one of the hottest urban areas in the world.