Tel Aviv today is the exciting blend of old and new, moving forward with connection to its past. The historical train complex, is a fascinating example of this combination, as it has become a rare jewel full of magic in the Tel Aviv landscape. The stylish and vibrant area receives its inspiration from the picturesque Neve Tzedek neighborhood, the nearby beach, the city of Jaffa and the coastline, a combination that has allowed the area to blossom and become one of the most attractive in the city.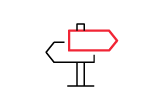 Location: Tel Aviv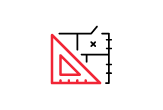 Plot: 7.5 Acres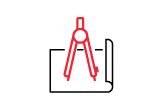 Architect: Yashar Architects
As part of Israel Canada's mission to identify real estate opportunities, the company has chosen to develop Neve Tzedek West, a project sitting on 7.5 dunams, combining residential buildings alongside commerce and employment opportunities.
The luxury project is being planned and designed by architect Avner Yashar, in the highest building standards.