In a one-of-a-kind project, full of life and personality, Israel Canada has built Da Vinci Residential – 2 buildings located in bustling central Tel Aviv. In the horizon – the skyline of the Mediteranean and below – all of the cultural and entertainment centers which define Tel Aviv as an unstoppable capsule of energy. Da Vinci Towers were planned and designed by architect Avner Yashar including 350 apartments, mini penthouses and penthouses.In the center of the two impressive buildings, a floating pool is planned as part of the luxurious and well-kept fitness, spa and recreational center.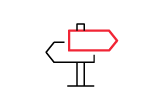 Location: Kaplan Road
corner of Leonardo Da Vinci, Tel Aviv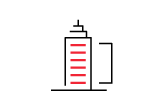 Number of floors: 44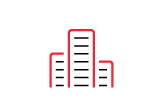 412 housing units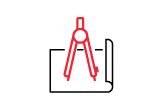 Architect: Avner Yashar
Situated next to the Azrieli Towers, Sarona, Habima Theater, Tel Aviv Museum, The Cinematheque, Camari Theater, Opera House and close to the most in demand streets of Tel Aviv including Rothshild Boulevard, Ibn Gvirol and Dizengoff.