Combining  capabilities and rare architecture experience, Israel Canada has created the ultimate accomplishment and star of Park Tzameret, while setting a new record-breaking standard in the luxury living category. The Rom Tower, the highest of the park buildings, is one of the 10 tallest buildings in Israel and features a winning location in one of the most open, green and desired locations in the complex.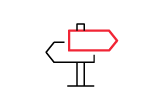 Location: Nisim Aloni 10, Tel Aviv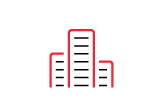 Number of apartments: 227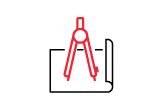 Architect: Yashar Architects
Architect Avner Yashar is responsible for the complicated creation, with extensive experience in building architectural icons. The building features 50 floors with 227 apartments including 2, 3, 4 and 5 bedrooms in addition to duplexes and penthouses. Continuing the tradition of luxury buildings created by the company, the Rom building was constructed after detailed planning and investment in order to create the ultimate comfort and luxuries. The building's residents enjoy plentiful extravagant public spaces, an outdoor swimming pool with advanced environmental developments, a private spa including treatment rooms, a wet and dry sauna, a fitness center and concierge and security services.