New York, London, Tokyo and Tel Aviv. Each of these developed cities has a reason they've been deemed as leading cities of the world: the Midtown – city center. The place where all of the action takes place, the center of business transactions, where the national cultural centers are located and hosting unlimited entertainment options providing a sense of proximity and belonging. In this groundbreaking project, Israel Canada has created Midtown residence in a "mixed-use development", an important milestone in the Israeli real estate development.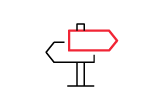 Location: Menachem Begin 144, Tel Aviv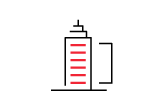 Number of floors: 50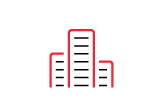 Number of apartments: 337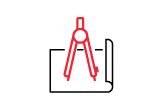 Architect: Professor Moshe Tzur
We've created a vibrant urban space combining various uses, with the main source of inspiration being the experience for pedestrians enjoying alleys, public squares and green spaces The Midtown residence project includes living areas in addition to offices, commerce and services, a hotel and public areas for the use of the community. The commercial spaces in the development include restaurants, a leading pharmacy, daycares and pre-schools, a fitness center and more.
The ambitious residential building, Midtown LIVE, is 50 floors tall, and broadcasts feelings of luxury and inspiration.